The Jorubi Difference
Strict quality controls are exercised to ensure that consumers are getting products of superior quality, with high and effective concentrations of Aloe Vera in every product.
QUALITY ASSURANCE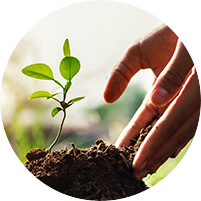 Hand Processing
Each leaf of the Aloe Vera plant harvested is carefully handpicked and filleted. This method is laborious and time-consuming but ensures that all the active ingredients are retained and that there is minimal disruption in the Aloin layer.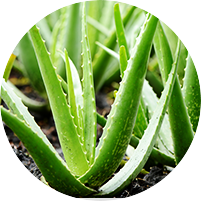 On-Site Proprietary Processing
The Aloe Vera plants are processed using our proprietary stabilization methods on-site immediately after being picked. The method of processing as well as the critical 2-hour window processing time is crucial in preventing loss of biological activity.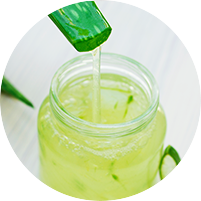 Pure Aloe Vera Juice
Many brands claim that their products contain Aloe Vera juice but are only using the dry powder since this is more economical and cost-effective. However, it is the pure juice that best retains Aloe Vera's natural efficacy.

In most skincare products, water is used as the product base and often makes up more than 70% of the product composition. In our products, we use pure Aloe Vera juice in replacement of water. The result is pure Aloe Vera gel with maximum healing potential.
Product Efficacy with High-Molecular-Weight Aloe Vera Polysaccharides
Aloe Vera Gel is separated from the rind of the plant by filleting an Aloe leaf and separating the inner gel from the outer leaf rind and the sap contained within the rind. The inner gel is then homogenized, extracted with alcohol, and further processed to yield a high molecular weight complex carbohydrate. Our processes isolate high-molecular-weight Aloe Vera Polysaccharides with the most biological activity.

These high-molecular-weight Aloe Vera Polysaccharides have proven to tremendously accelerate healing processes and promote constant cell regeneration.